Jodie P. Morrison, President and Chief Executive Officer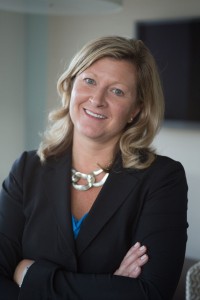 Jodie has served as president and chief executive officer of Tokai and as a member of the board of directors since March 2013. Prior to her appointment, Jodie served as both the company's chief operating officer and head of clinical affairs over the seven preceding years. Throughout her tenure at Tokai, Jodie has led the company's operational management and galeterone prostate cancer development program. Prior to joining Tokai, Jodie was director of clinical operations and medical affairs at Dyax Corporation.
During her tenure at Dyax, she built and led the clinical development teams for Kalbitor (hereditary angioedema) and DX-88 (cardiothoracic surgery), and oversaw the Kalbitor clinical trials that ultimately led to its marketing approval. Prior to joining Dyax, she held clinical management positions at both Curis, Inc. and at Diacrin, Inc.
Jodie received a B.A. in neuroscience from Mount Holyoke College, her business training through the Greater Boston Executive Program at MIT Sloan School of Management and her clinical research certification from Boston University School of Medicine.
Karen J. Ferrante, M.D., Head of R&D and Chief Medical Officer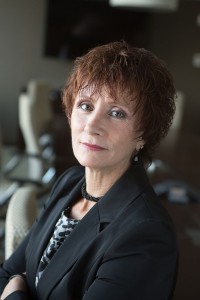 Karen has served as head of research and development and chief medical officer of Tokai since April 2014. Prior to Tokai, she served as oncology therapeutic area head for Takeda Pharmaceuticals and Takeda Cambridge, USA site head. Prior to that, Karen held senior positions at Millennium Pharmaceuticals and its parent company, Takeda Pharmaceuticals, including her role as chief medical officer and a head of R&D for Millennium, The Takeda Oncology Company. From 1999 to 2007, she held positions of increasing responsibility at Pfizer Global Research & Development, culminating as vice president and therapeutic area clinical leader in oncology development. Karen began her career in the pharmaceutical industry as associate director of clinical oncology at Bristol-Myers Squibb Company. For more than a decade prior, she was at the New England Deaconess Hospital in Boston (Beth Israel Deaconess), where she completed her internship and residency in internal medicine followed by her fellowship in hematology and oncology. While at the Beth Israel Deaconess Hospital, she served as instructor, clinical instructor and clinical fellow in medicine at the Harvard Medical School. Karen has been an author of a number of peer-reviewed papers in the field of oncology, an active participant in academic and professional associations and symposia, is the holder of several patents and serves as a member of the boards of Progenics Pharmaceuticals and Baxalta.
Karen holds a B.S. in chemistry and biology from Providence College and an M.D. from Georgetown University.
Lee H. Kalowski, Chief Financial Officer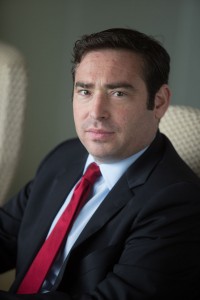 Lee has served as chief financial officer of Tokai since September 2014. Prior to joining Tokai, he served as a vice president in global biotechnology equity research at Credit Suisse. In this role, Lee served as a senior research analyst covering the biotechnology industry, including numerous companies globally in the prostate cancer therapeutic area. Prior to Credit Suisse, Lee worked at Johnson & Johnson in mergers & acquisitions in the pharmaceutical group, where he was involved in the analysis and execution of several completed transactions, and in global pharmaceutical equity research at Sanford C. Bernstein and Prudential Equity Group.
Lee holds a B.A., Phi Beta Kappa, in biology and economics, from Union College and an M.B.A. in finance and health care management from the Wharton School, University of Pennsylvania.
John S. McBride, Chief Operating Officer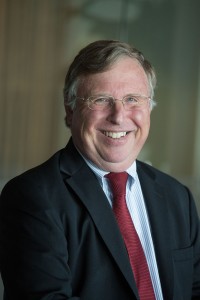 John has served as chief operating officer of Tokai since February 2014. Prior to joining Tokai, he founded and served as president of Alliance Life Science Advisors, Inc., a consulting firm focused on assisting life science companies with strategic planning, business development and financing projects. Prior to that, John was executive vice president and chief operating officer of Gloucester Pharmaceuticals, Inc. where he was responsible for the company's business development, finance, administrative and manufacturing functions. He has also served as global head of oncology licensing at Pharmacia Corporation; executive vice president, business operations and chief financial officer at CytoTherapeutics, Inc.; vice president, business development and treasurer at Phytera, Inc.; vice president, commercial development at Sparta Pharmaceuticals, Inc.; and vice president, business development at U.S. Bioscience, Inc.
John holds a B.S. in biochemistry and an M.S. in chemical engineering from the University of Wisconsin and an M.B.A. from the Wharton School, University of Pennsylvania.
Gerald E. Quirk, Esq., Executive Vice President, Business Operations and General Counsel

Gerald Quirk has served as executive vice president, business operations and general counsel of Tokai since May 2015. Prior to joining Tokai, Gerald was a partner and co-chair of the life sciences practice at Choate, Hall & Stewart LLP, a Boston law firm. In this role, he represented leading biopharmaceutical companies in corporate and securities law matters, financing and M&A transactions, and licensing and product development transactions. Prior to joining Choate, he was vice president, corporate affairs and general counsel at Infinity Pharmaceuticals with responsibility for the company's legal, intellectual property, finance and corporate communications activities, and held progressively responsible legal and business development positions at Genzyme Corporation.
Mr. Quirk holds a B.A. in political science from Swarthmore College, an Ed.M. in educational administration from Harvard University, and a J.D. from Northeastern University.
Lisa L. Taylor, Senior Vice President, Commercial Development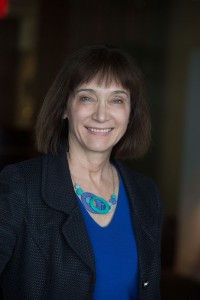 Lisa Taylor has served as senior vice president, commercial development of Tokai since August 2015. Prior to joining Tokai, she was the principal and founder of Packers Falls Group, Inc., a healthcare consulting firm that conducted commercial assessments and provided marketing and strategy consulting to biopharmaceutical companies. Lisa also served as vice president, commercial development and was the first commercially-focused employee at Medivation, Inc., where she was a member of the launch team for Xtandi® (enzalutamide). Lisa began her career in strategy consulting at Booz, Allen and Hamilton and has held a number of strategic planning and marketing roles with in vitro diagnostic and medical device manufacturers. She is also an active patient advocate, serving on the gynecologic cancer steering committee's uterine task force at the National Cancer Institute and on the developmental therapeutics committee of the Gynecologic Oncology Group.
Lisa holds a B.A. in human biology from Stanford University and an M.B.A. from Harvard Business School.